Need To Assess Risk Tolerance?


Use

StratiFi.
The RIA Industry's Allstar Software.
First help clients understand their risk tolerance AND financial capacity with our questionnaire. Then generate a client-friendly proposal they can actually understand. It's that simple.
Trusted By Our Happy Customers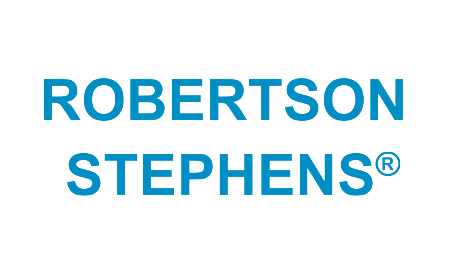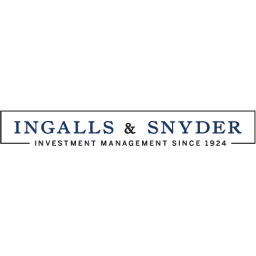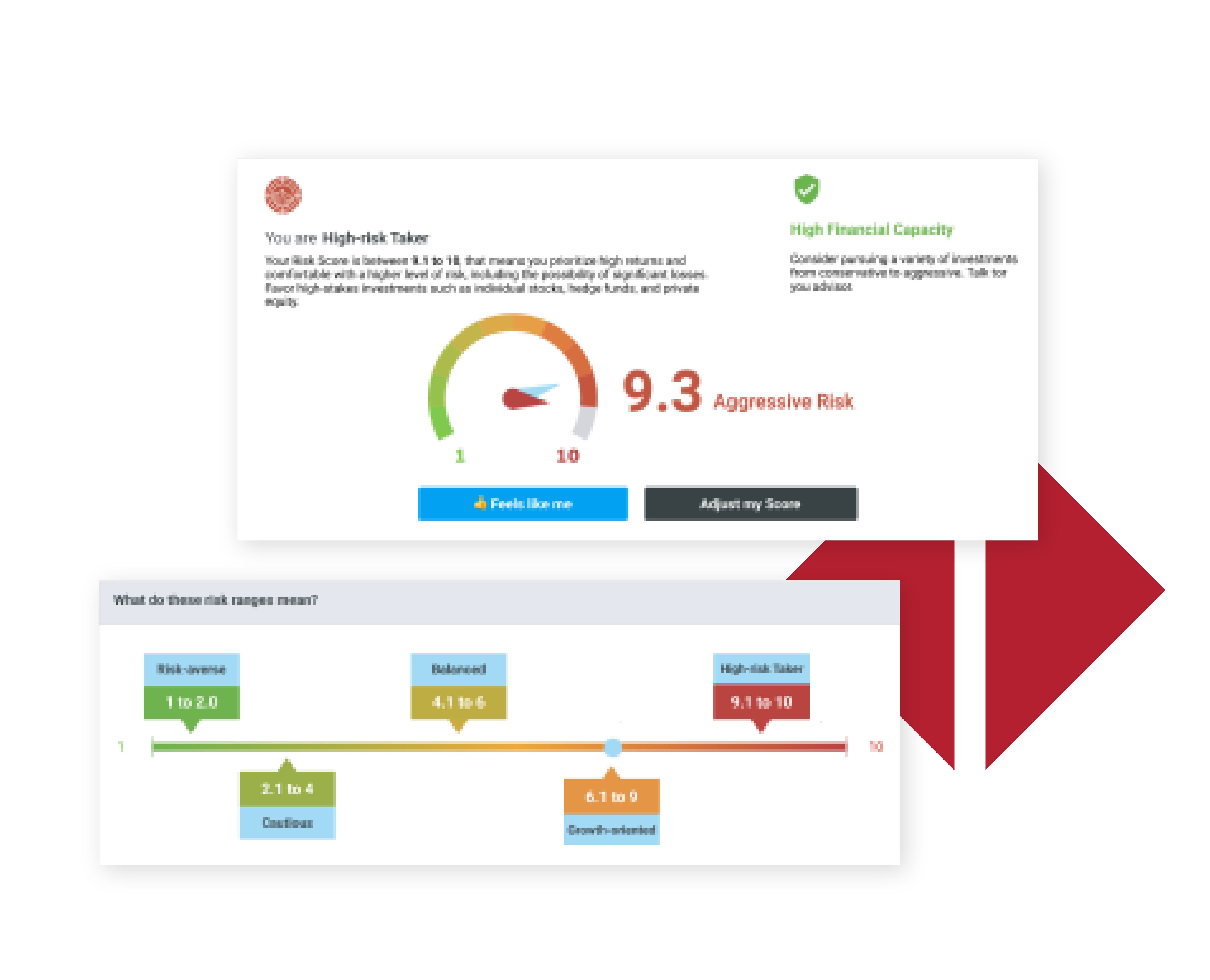 Understand Risk Profile & Financial Capacity
Use our questionnaire to gather information about a client's investment goals, time horizon, income, expenses, assets, and liabilities.

Our system will analyze this data to help you understand their risk tolerance and financial capacity for investment analysis and financial planning.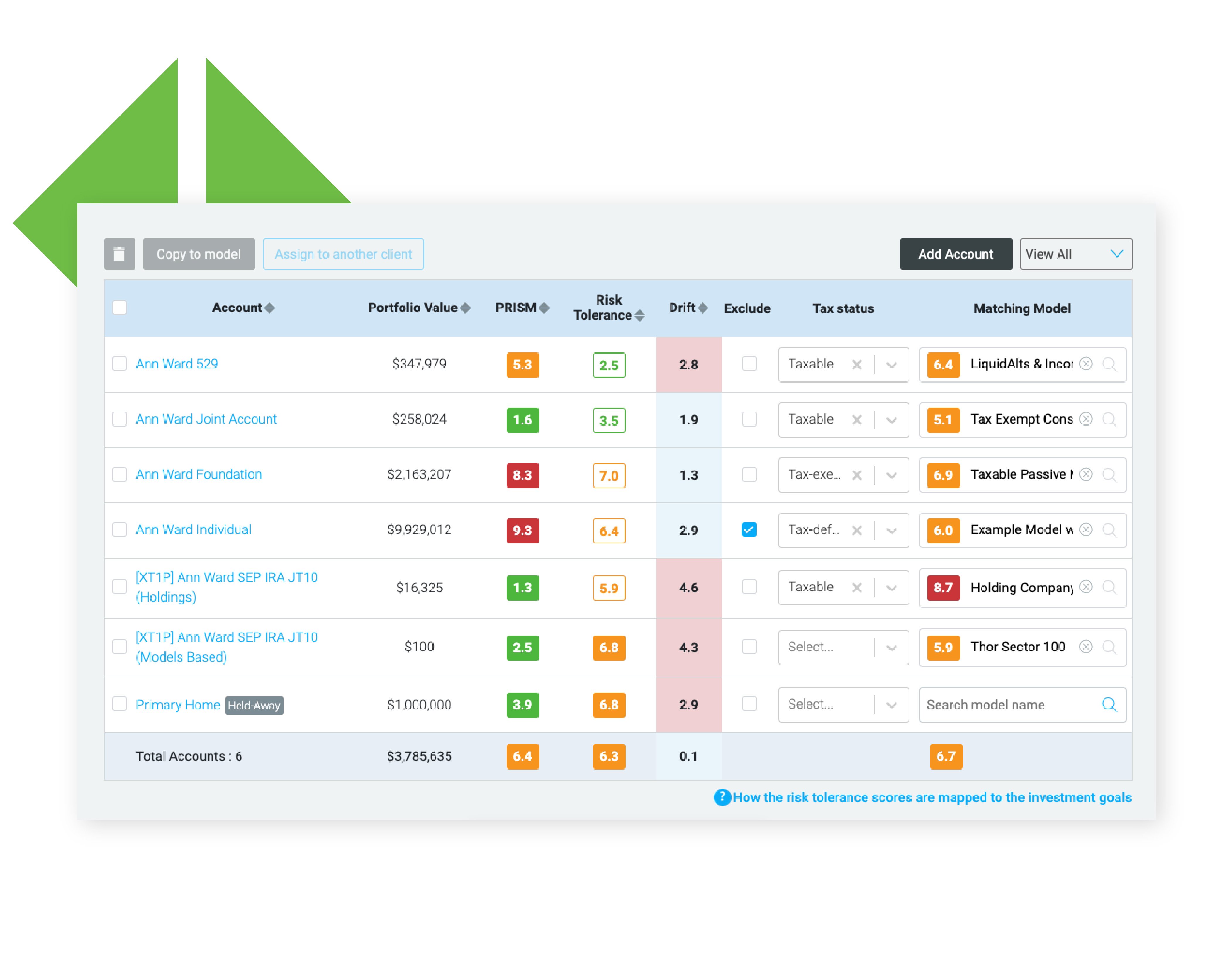 Analyze Investments &
Align Financial Plan
With StratiFi, advisors can easily import their clients' investment portfolios and gain a comprehensive understanding of their clients' investments and risk.

Compare the risk, return, fees, expense and performance of each investment to identify potential gaps or redundancies in the portfolio, and make informed recommendations to help clients align their investments with their overall financial plan.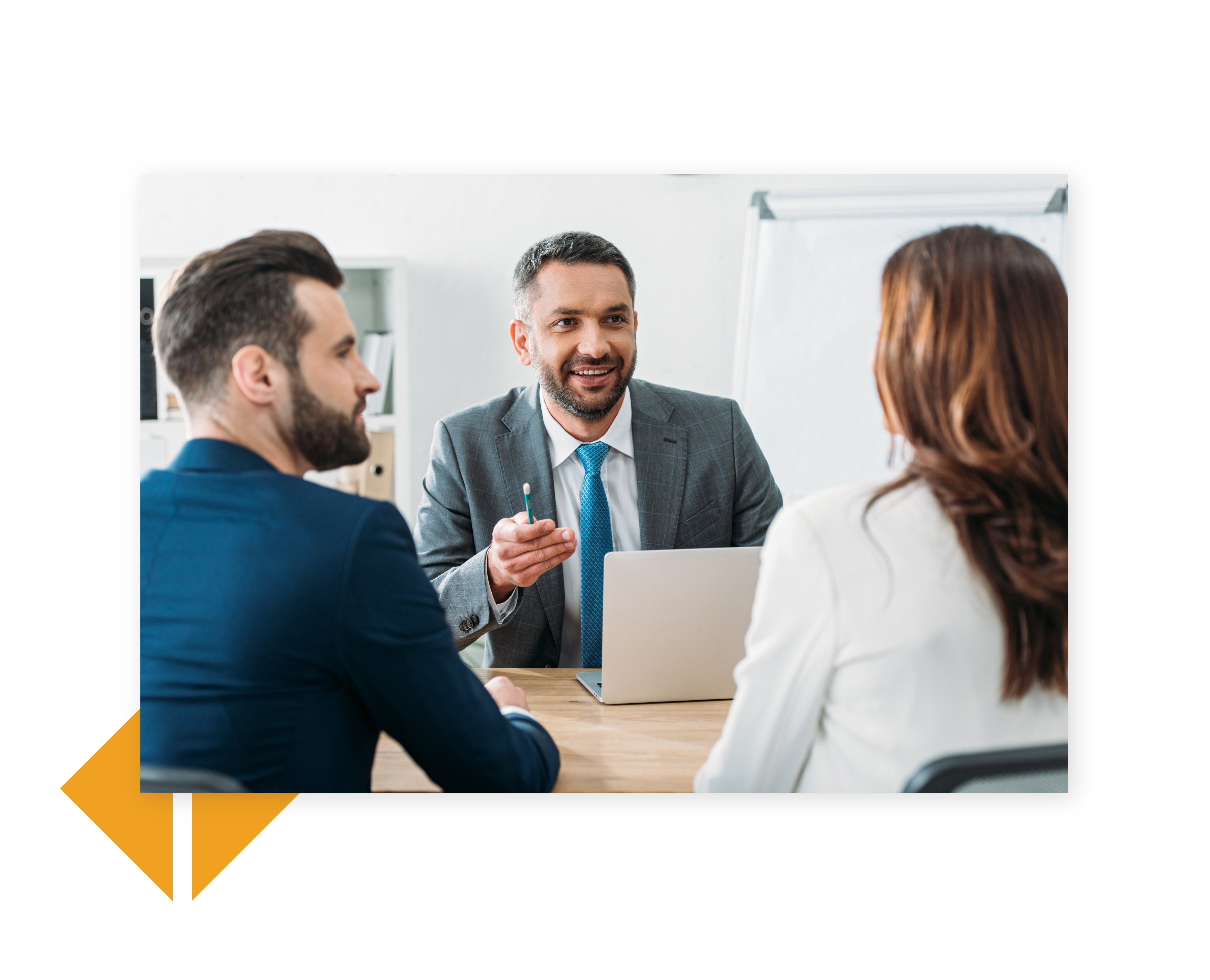 Deliver a Branded

Proposal & IPS
The next step is to set up a template and help you customize it so your prospects are impressed with the output.
Then we'll generate your first StratiFi proposal which you can use in your next prospect meeting.
Never lose a prospect to a competitor again.
See StratiFi in action
Watch this 2-min video to get an overview of our platform
Elevate your brand and tell your story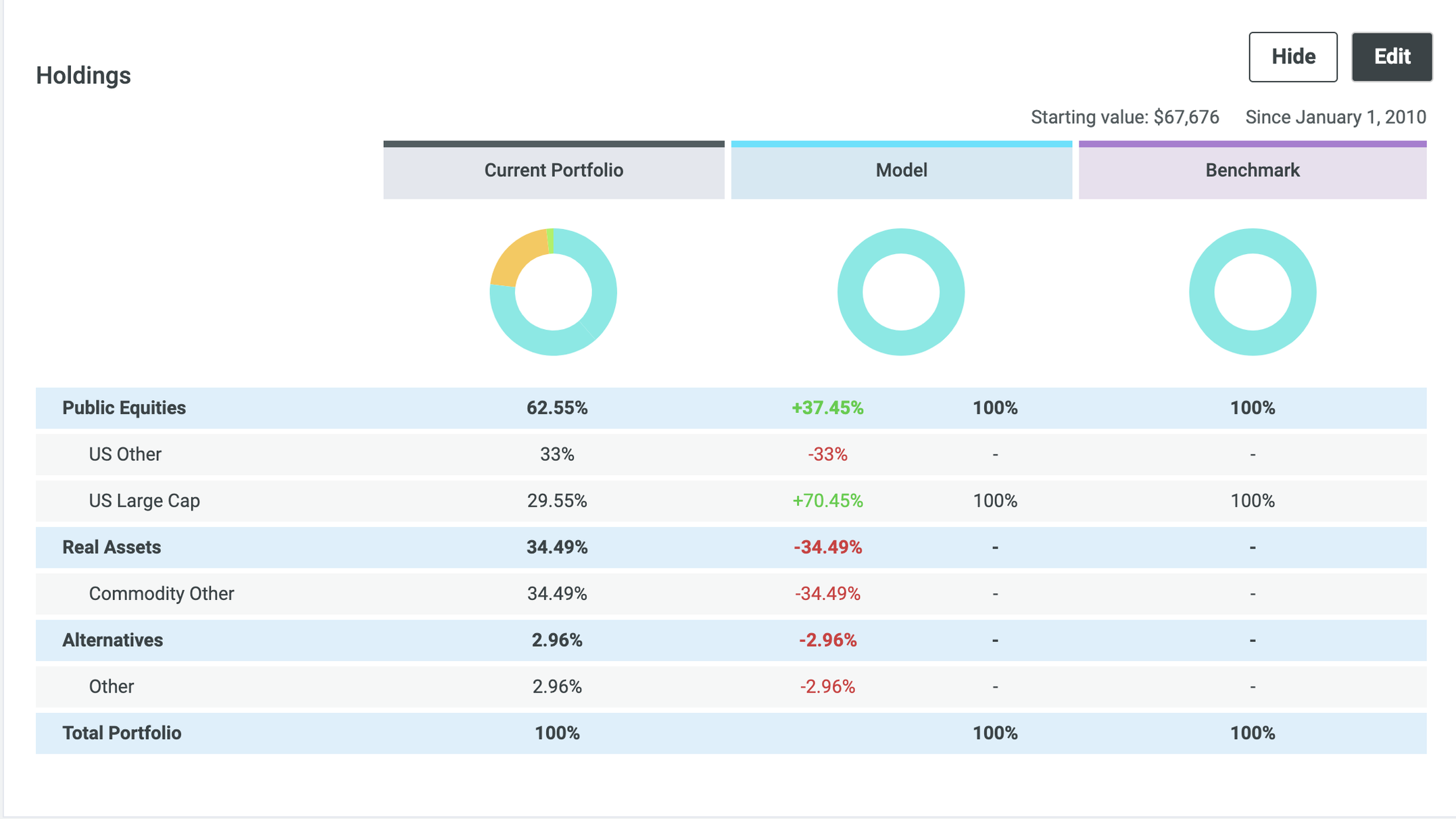 Compare your proposed allocation against their current investments
Compare new investment plans to current holdings and propose changes to achieve financial goals.
To help clients achieve their financial goals, we will compare their current investments with a proposed plan and suggest changes when they are necessary. This analysis ensures that the investment strategy is aligned with the client's goals and risk tolerance.
Highlight savings in fees and expenses
Attract new prospects by highlighting the potential savings in fees and expenses from their proposed investment plan. By demonstrating how their plan can save clients money, advisors can differentiate themselves from competitors and increase the chances of securing new business.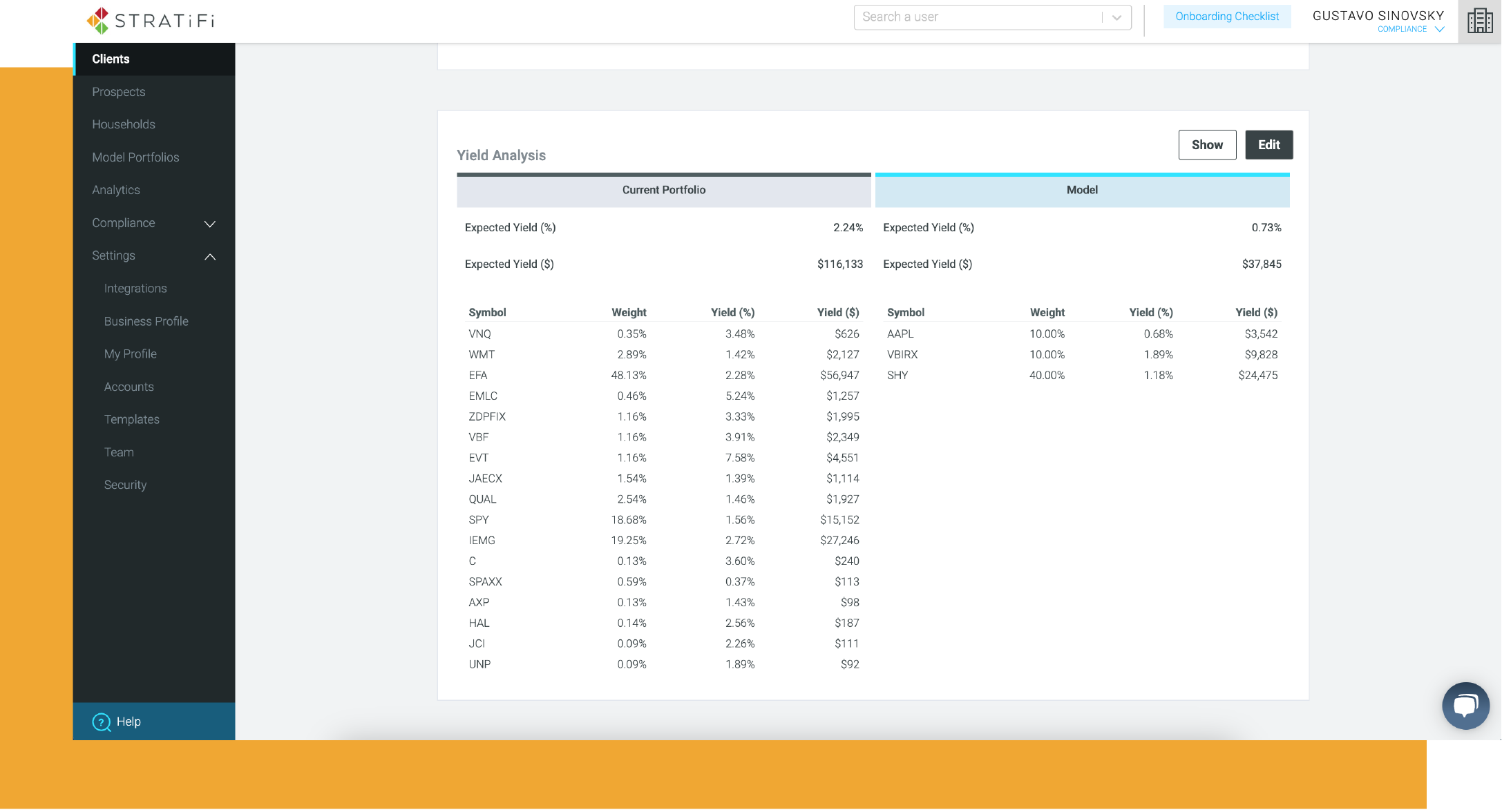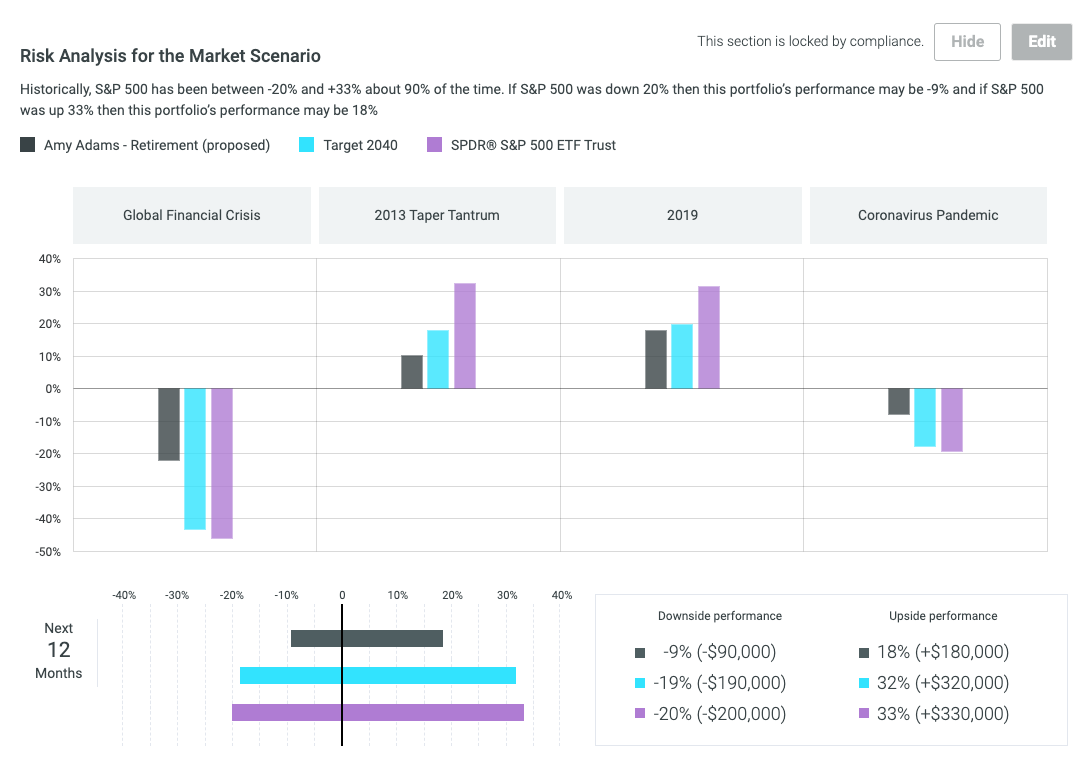 Stress test portfolios in various market environments
Assess portfolio performance by stress testing in different market conditions to ensure stability.
By stress testing a portfolio in various market conditions, you can assess its performance and identify potential areas of weakness. This analysis helps ensure that the portfolio is designed to withstand market fluctuations, and that the client's investments remain stable over the long term.
Personalize the output and save time with templates
By creating templates to present investment changes, you are not only saving time; but you are ensuring a personalized output that is on brand.
Creating templates will allow you to save hours a week and let you stay consistent with your brand, maintain a professional image, and deliver effective presentations to your clients.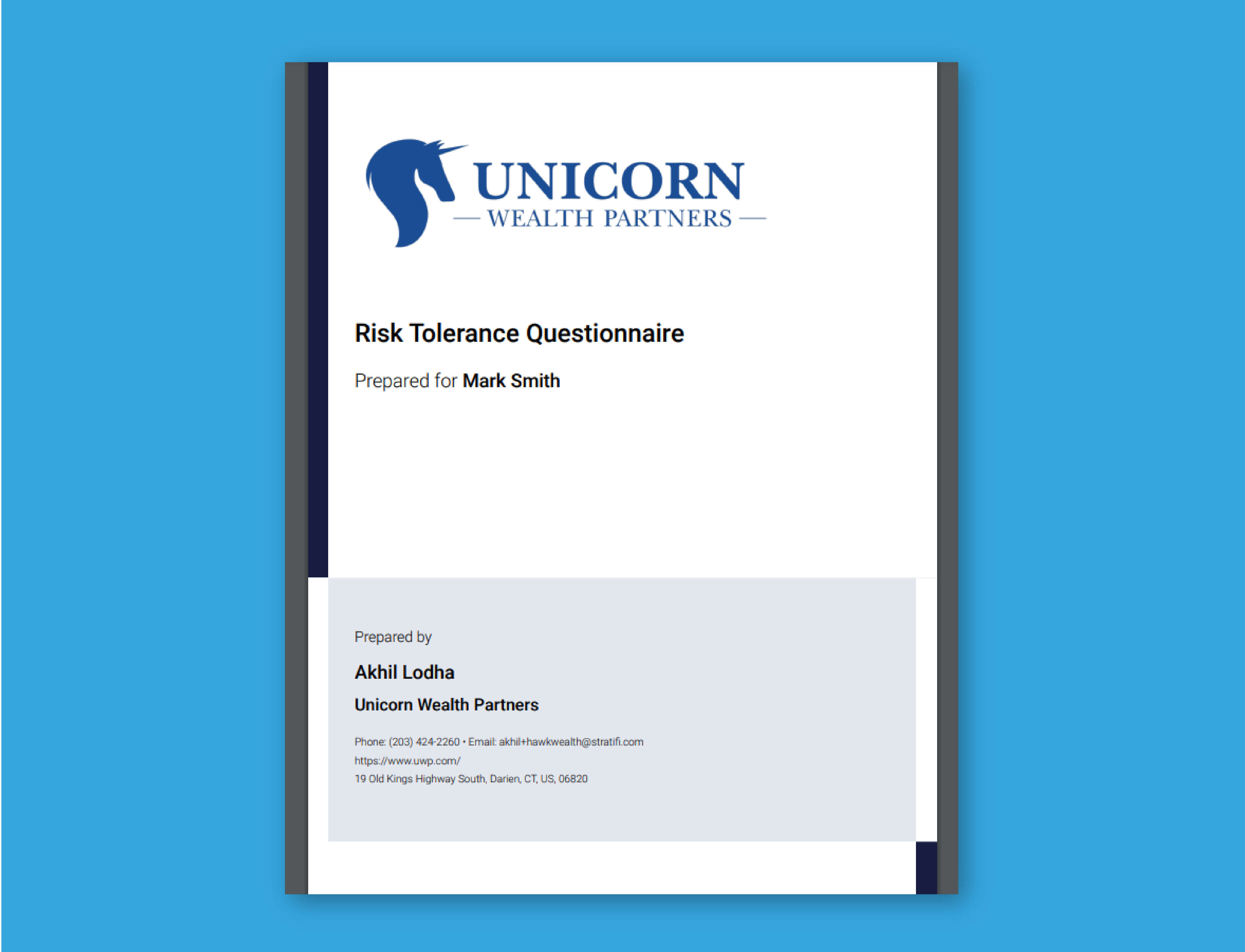 Hear What Customers are Saying
What stands out with StratiFi is the ease of accessing client portfolios and the emphasis on risk. It's by far the simplest program I've used, offering more data and real-time insights.
This platform has revolutionized how I review risk, making everything simpler and more efficient.
We've been able to close about $5 million in assets in the last month by very clearly showing risk and reward type of scenarios. StratiFi has definitely helped us close quite a few clients.
Every day in this industry presents a new challenge, but with StratiFi's proactive approach and evolving platform, I feel we're always a step ahead. Their onboarding process is a testament to their commitment to excellence, and I appreciate their constant drive for improvement.
StratiFi has been a game-changer for me. In the past, other platforms I've used were not realistic with risk tolerance. But with StratiFi, everything makes sense. I feel more comfortable and confident sitting down with clients.
I'd absolutely recommend it to other advisors.
I've closed over $7 million since I started using StratiFi. Your software is like an MRI that helps novice investors understand risk and sleep better at night.
I recommend StratiFi to every advisor.
StratiFi is an important partner for us to manage the risks present in client portfolios beyond just traditional volatility and more importantly helping us discuss those risks with clients in a way that makes sense to them. Clients feel better equipped and more in control when the inevitable occurs and the portfolio experiences negative returns, making them more comfortable sticking to their plan. And in the end, that's what is most important.
StratiFi is a fantastic company that is truly focused on delivering what advisors want and need. They consistently check in with their advisors and are very open to suggestions on improving the platform. For the money, it is hard to beat the value that StratiFi offers.
$30 Billion
Assets Monitored
120,000+
Portfolios Analyzed
10,000+
Proposals Generated
Did You Know?
Visuals can increase comprehension by up to

400%1
Keeping proposals brief can increase conversion rates by up to

70%2
Strong branding strategies resulted in an increase in revenue of up to

23%3
1: Based on a study by 3M Corporation and Zabisco 2: Based on a study by HubSpot 3: Based on a study by ConversionXL
Tell us a little about your firm